A vault is a digital storage space for WordPress content and apps, like plugins. If you've ever purchased a plugin and -- weeks or months later -- wasted time looking for it on your sites, you can appreciate the time-saving benefit of a vault.
Another useful feature is the install tool. You can install a plugin from the vault on multiple sites at the same time.
Opening the vault
On the WPBlazer dashboard, hover the mouse pointer on the Account icon and then click My Vault on the drop-down menu.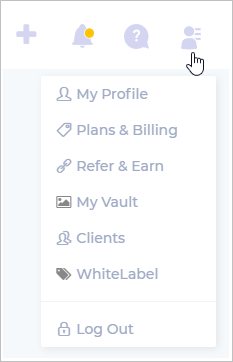 On the Account Settings menu, click Plugins under the MY VAULT heading. The Plugin page displays.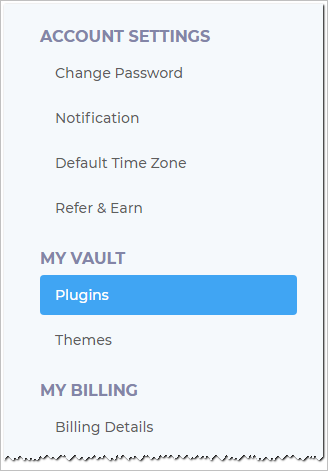 Adding a plugin
Click the Add Plugin button at the top of the Plugin page.
On the Enter Plugin Details panel, fill in the fields. Click the Upload Source field and then upload a zip file or enter the URL (internet source option).
Click the Submit button.
A green bar displays at the top of the page when the upload completes.

Installing a plugin
You can install a vault plugin on one or more sites.
On the Plugin page, locate the plugin you want to install. Click the Install Plugin icon.

On the Install Plugin panel, check the box beside each install site. Click Install Plugin or Install and Activate Plugin.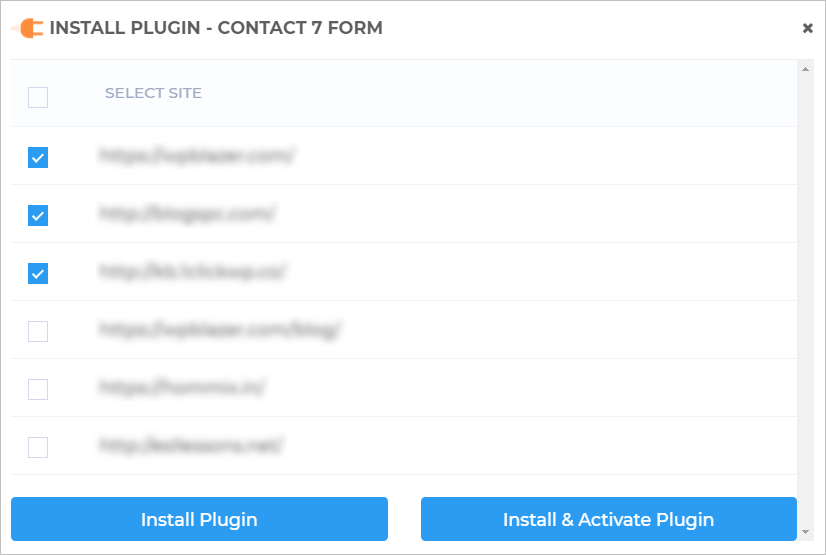 Deleting a plugin
On the Plugin page, locate the item you want to remove and then click the Delete icon. Click Yes in the confirmation popup.

Downloading a plugin
On the Plugin page, locate the item you want to download and then click the Download Plugin icon. A zip file saves to your computer.