Email notification is a handy tool that automatically sends you an email about site changes. These messages could, for example, provide timely information about plugin updates, site errors, or billing information.
Email notifications are an optional WPBlazer feature and can be customized to meet your personal preferences.
Opening the settings page
On the WPBlazer dashboard, hover the mouse pointer on the Account icon and then click My Profile on the drop-down menu.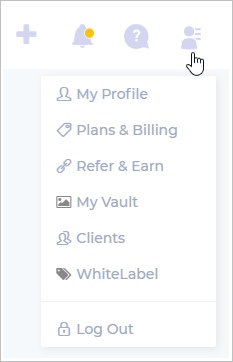 On the Account Settings menu, click Notification.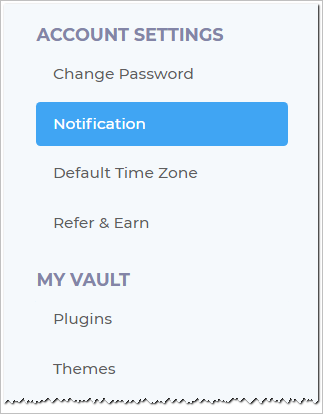 Setting preferences
On the Enable Notification panel, use the toggle switch to turn on (green) or turn off (gray) email notifications.
To customize the frequency of messages, click the drop-down menu, and select an option.
Click the Save Settings button.