Where can I find my affiliate link?
To locate your affiliate link, go to our Refer & Earn page.
On the WPBlazer dashboard, hover the mouse pointer on the Account icon and then click Refer & Earn on the drop-down menu.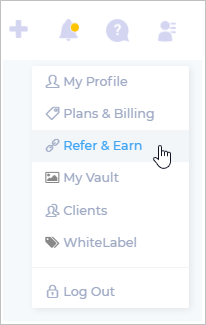 On the Refer & Earn page, copy the referral link.
To receive a payment, enter your email address and then click the request button.