Adding Google to the WPBlazer admin panel is a smart idea. Google Drive is more than a file hosting service. You can also create heaps of content there, too.
For site security, you can use Google Drive to store backup files. Once you set the backup preferences, files are saved in one easy-to-remember folder that can be accessed when you need them.
Opening the integration page
On the WPBlazer dashboard, hover the mouse pointer on the Account icon and then click Plans & Billing on the drop-down menu.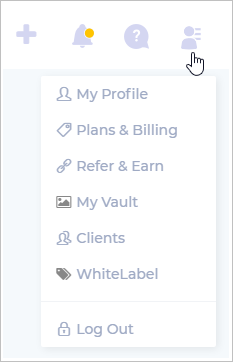 Scroll down the left menu and then click Google Drive under the INTEGRATION heading.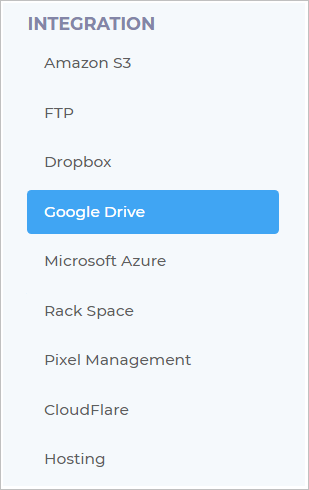 Entering integration data
Before you add the integration, you need to create a Google account.
On the Connect Your Google Drive panel, click the connect button and then complete the login and confirmation process.