For some customers, adding Rackspace to the WPBlazer admin panel is a good idea. Rackspace is a web hosting company aimed at corporate clients with big data volumes, such as SaaS firms and e-commerce sites.
Opening the integration page
On the WPBlazer dashboard, hover the mouse pointer on the Account icon and then click Plans & Billing on the drop-down menu.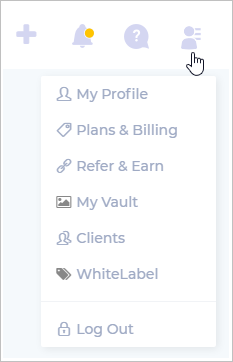 Scroll down the left menu and then click Rack Space under the INTEGRATION heading.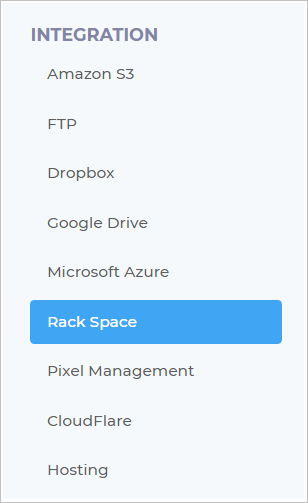 Entering integration data
Before you add the integration, you need to create a Rackspace account.
On the Enter Rack Space Details panel, fill in the fields and then click Save.