Amazon S3 is an enterprise-level cloud platform that uses buckets to organize stored data. You can integrate any WordPress site with Amazon S3 through WPBlazer.
Opening the integration page
On the WPBlazer dashboard, hover the mouse pointer on the Account icon and then click Plans & Billing on the drop-down menu.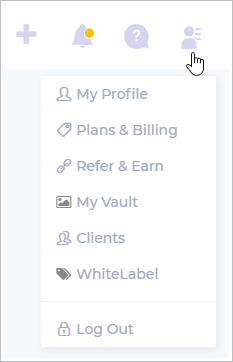 Scroll down the left menu and then click Amazon S3 under the INTEGRATION heading.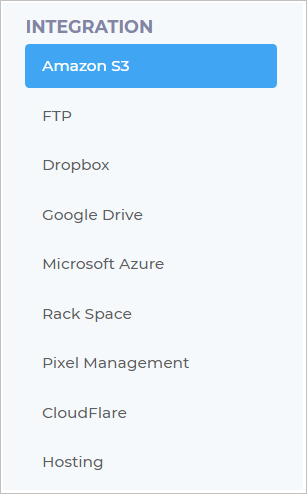 Entering integration data
On the Enter Amazon S3 Details, fill in the fields.
Copy and paste the access key, secret key, and bucket name from your Amazon AWS account.
Click the Amazon Region field and select an area from the drop-down menu.
Click Save.