We've released the new WPBlazer app. It's packed with features and a new interface. I think you'll love the UI. To use the new WPBlazer app, you have to migrate your pages to the new platform.
I know, migrating is a pain. That's why we've made it easy. Follow these 5 steps, and you'll be done in about 5 minutes.
Migrating your sites
1. On your current WPBlazer dashboard https://app.wpblazer.com , click the migration link.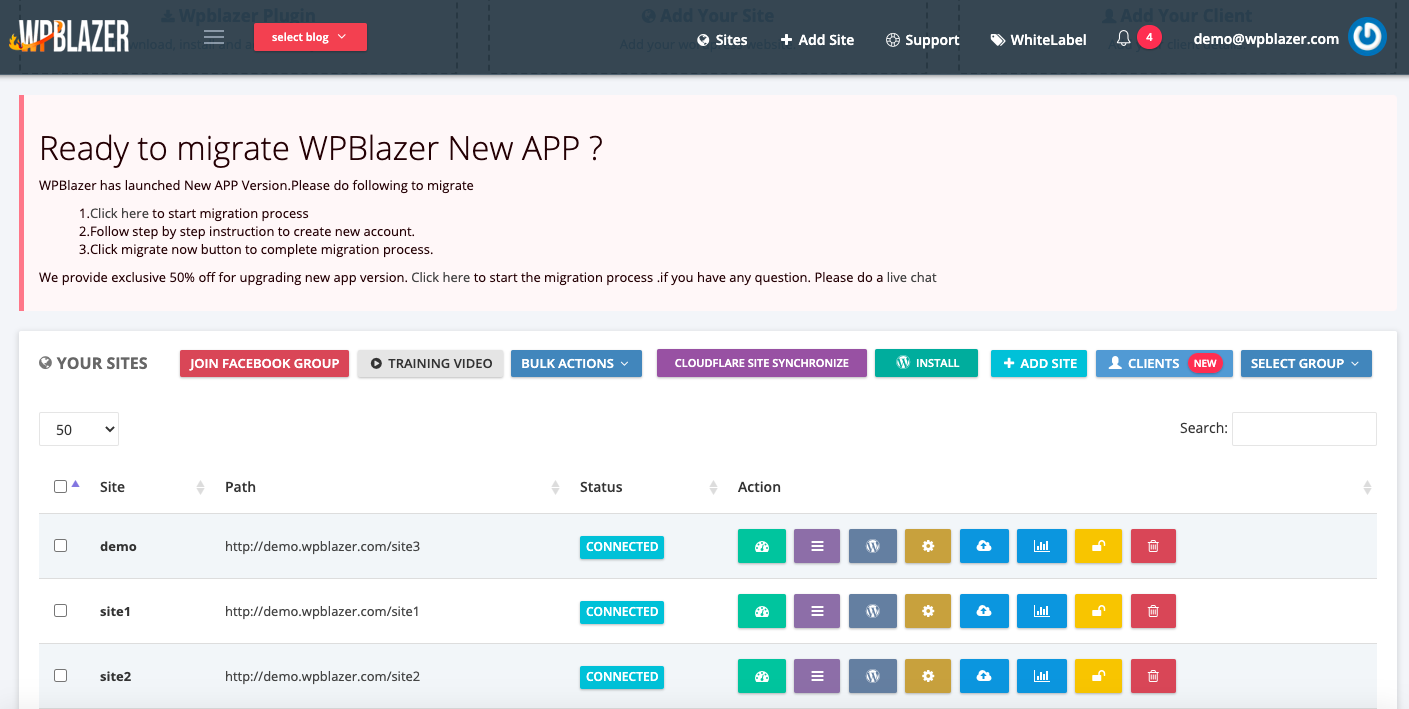 2. On the migration page, click the Start Now button.
3. Choose a plan
Select the plan that suits your needs. There's an exclusive offer for our current app customers - get 50% off monthly/yearly plans.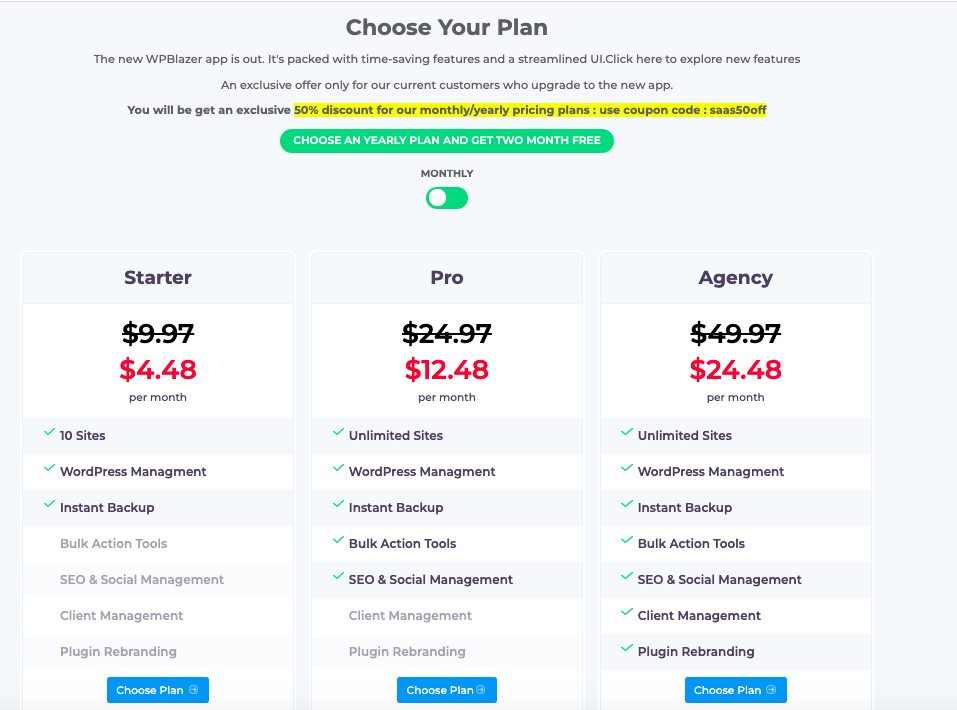 4. On the payment page, enter your credit card details.
Don't forget the coupon code to get a 50% discount: saas50off. Once payment is complete, we send you back to the migration page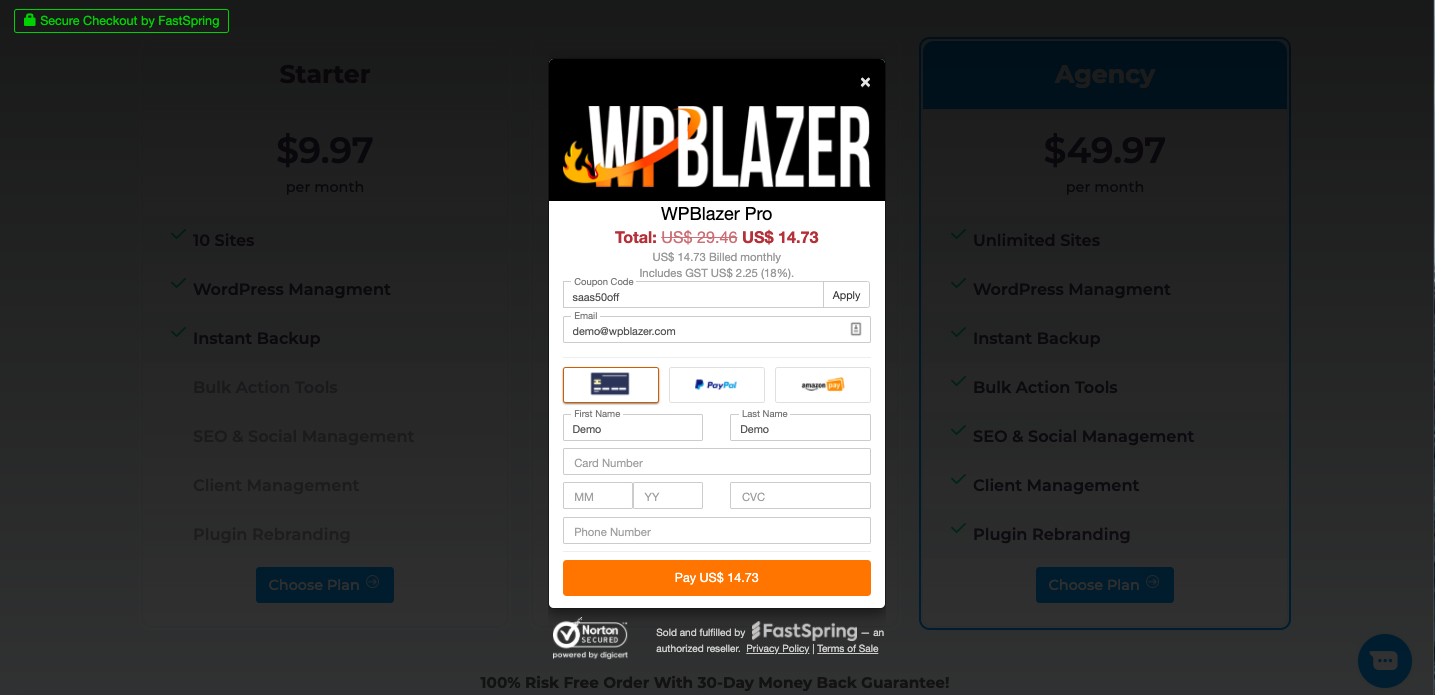 5. Wait for the migration to finish.
Moving your pages to the new WPBlazer app takes some time.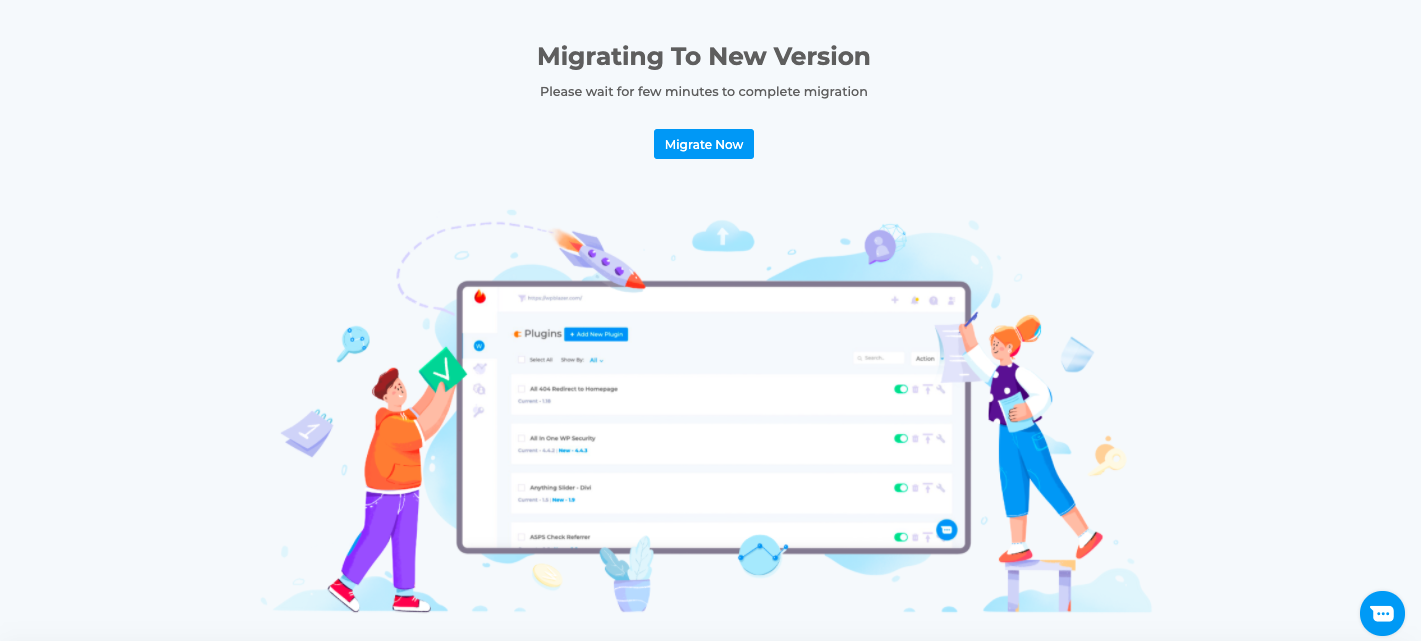 All done
When the migration finishes, we send you to the new dashboard.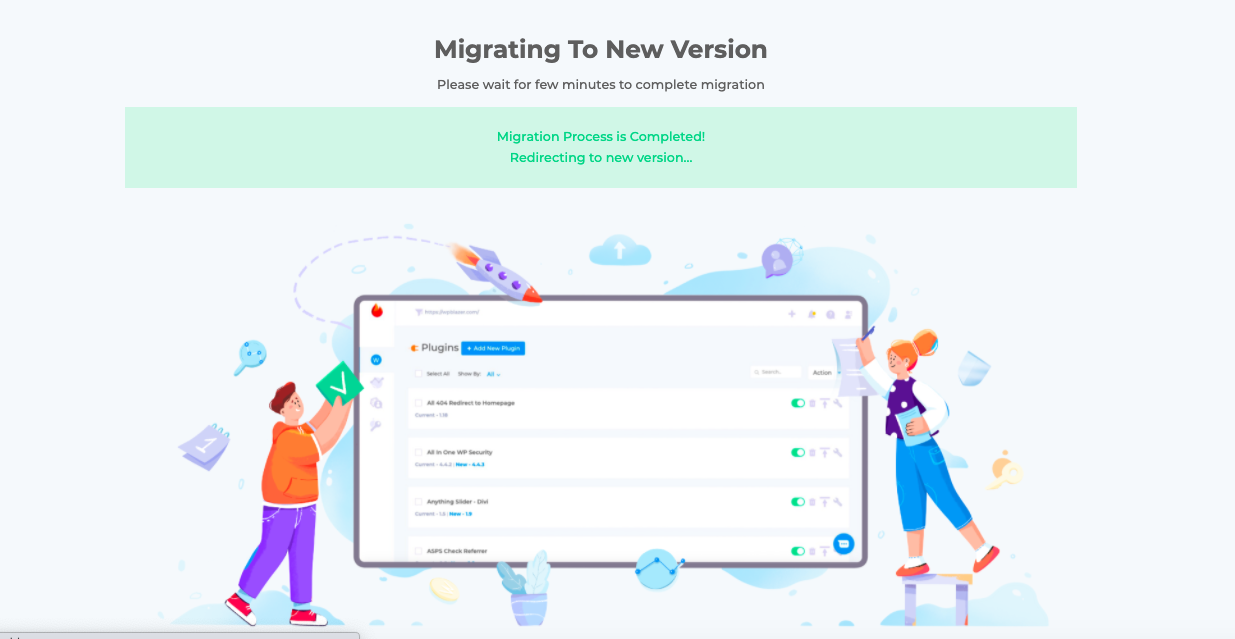 The new dashboard looks like this.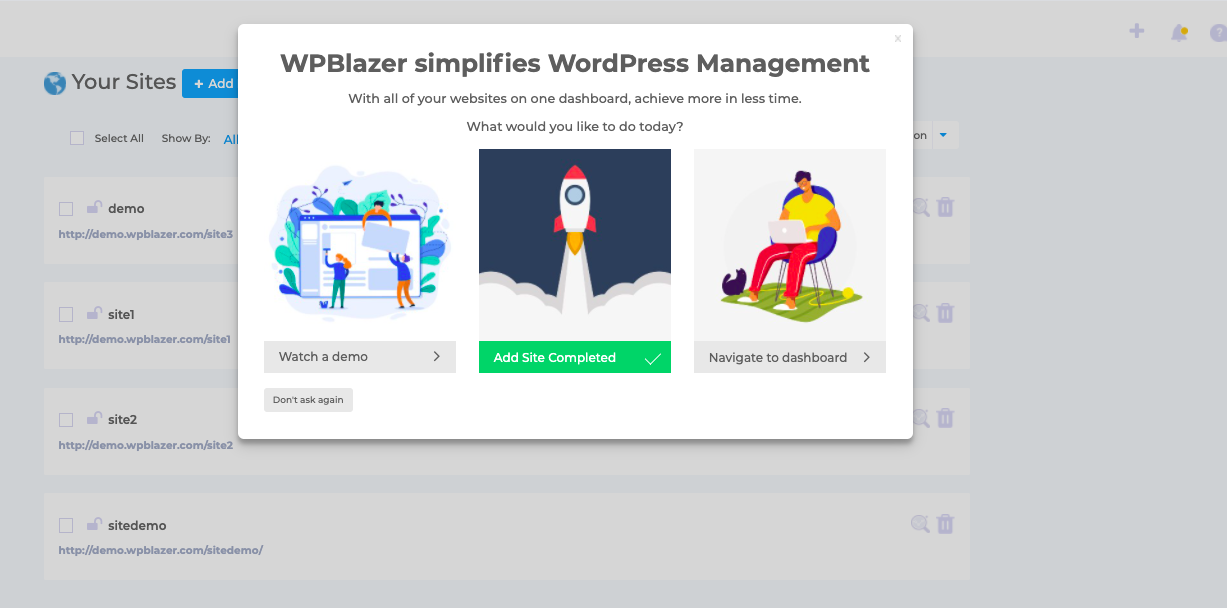 Click here to start migration process

Other Resources