The new WPBlazer app is out. It's packed with time-saving features and a streamlined UI.
Based on all the positive feedback we've received, I think you're going to love the new WPBlazer app.
Here's why.
1. Two-Step Authentication
We've added two-step authentication to WPBlazer plugin communication. This feature provides end-to-end security between sites.

2. New Interface
WPBlazer comes with a new interface and more features. We reworked the old app and made it better.


3. Better Search Tool
The new search tool is bursting with robust features. You can add filters to narrow results and search for plugin activation or particular posts. 4. Quick Action Dropdown
Use quick dropdown action buttons to process multiple tasks.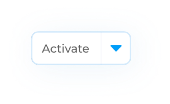 5. Flexible Site Selection
Use the multi-site selection tool to save time when performing routine tasks. You can, for instance, select multiple sites to add websites from a group or run cross-platform searches.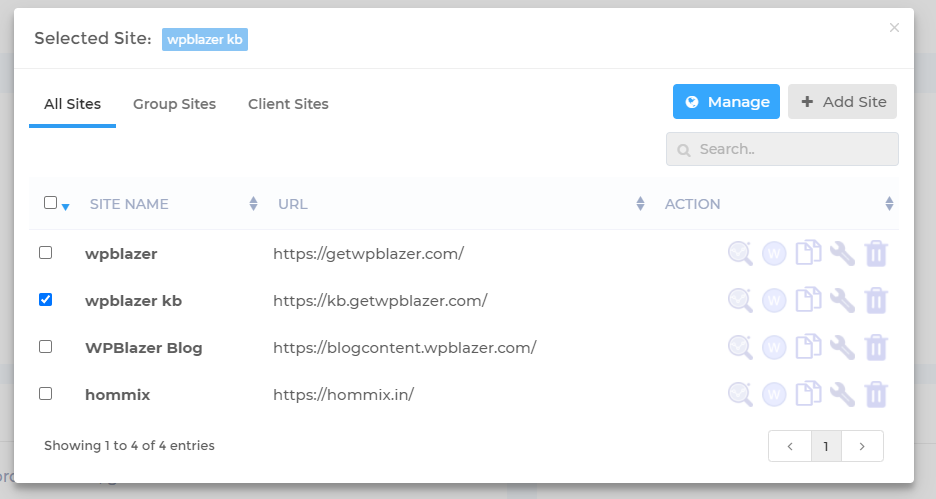 6. Improved Site Dashboard
The new WPBlazer site dashboard displays key performance indicators. You can quickly identify potential trouble areas that require attention and get updates at a glance (e.g. total visits, posts, comments, and users).
Want to deep dive into the data?
The dashboard menu contains links to a suite of SEO tools, analytics, keyword research, and traffic analysis.
7. Get Real-Time Update Notifications
Updating components is a vital management task, but who has time to monitor every site?
WPBlazer comes to the rescue by automating update inspections. You receive a notification whenever a plugin or theme update is needed. Spend less time updating and more time on the work that really matters.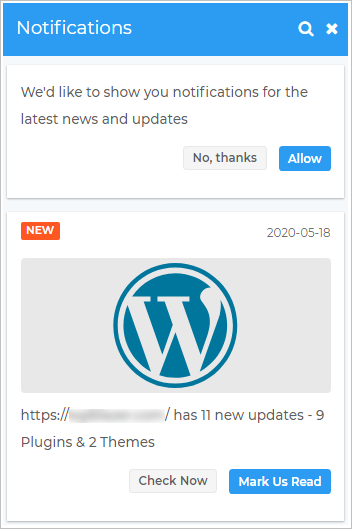 8. Improved Sidebar and Menu
Thanks to a clean navigation design, you can quickly access the information you need with easy-to-find links.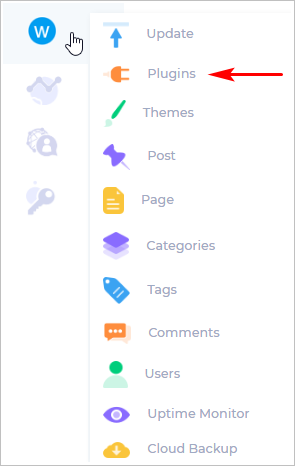 9. Improved WordPress Management Pages
We reworked the WordPress pages with intuitive icons and streamlined layouts. All the essential tools you need - including updates, plugins, themes, posts - are just a few clicks away.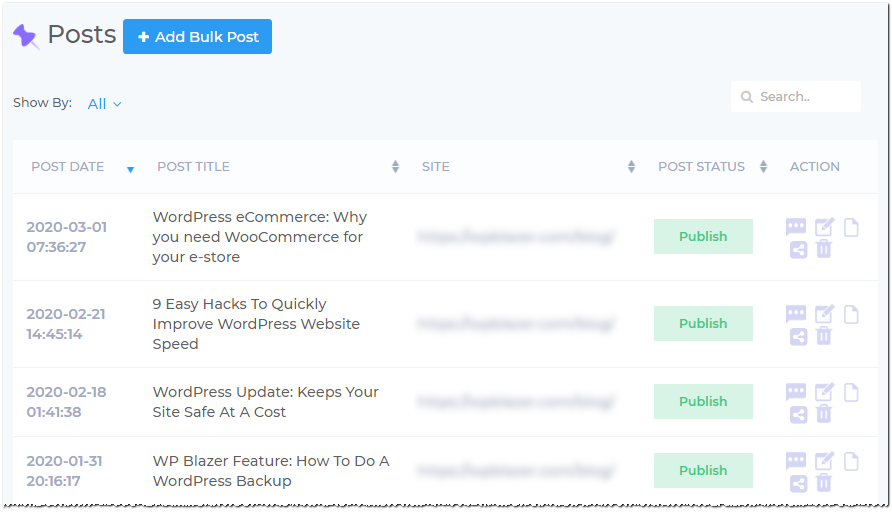 10. Improved Backup Page
The new WPBlazer page makes backups easy. Schedule backups and automatically save files to your preferred location. Set it and forget it.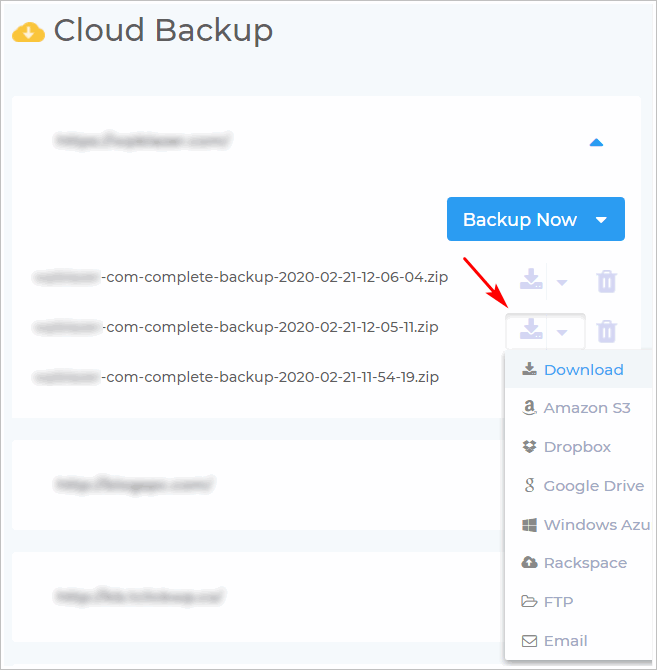 11. All In One Settings Page
We placed links to every key section inside a single, easy-to-read navigation bar. This handy feature lets you multi-task without jumping from menu to menu.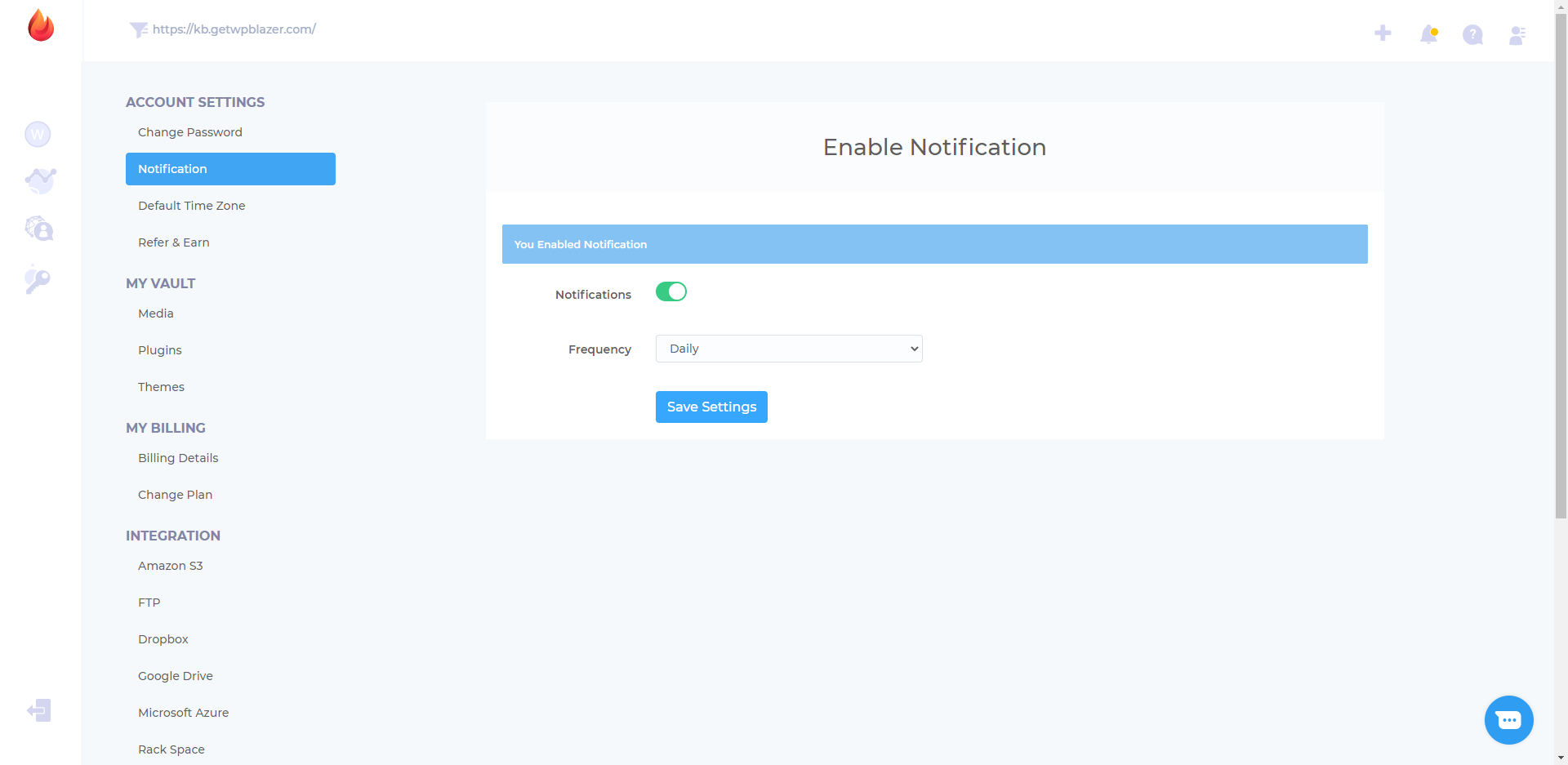 12. Live Chat
Got questions? Use our live chat to learn more and resolve issues.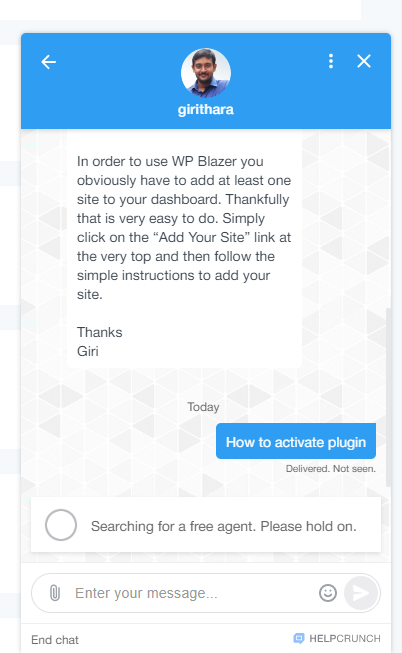 13. Knowledgebase Base
Knowledge is power. That's why we have a knowledge base with information that helps you complete critical tasks.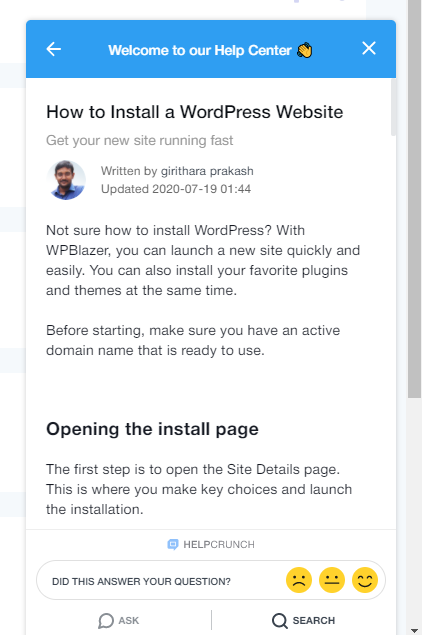 14. Quick Tour
Not sure where to begin? Take a tour and discover how the WPBlazer app can help you do more.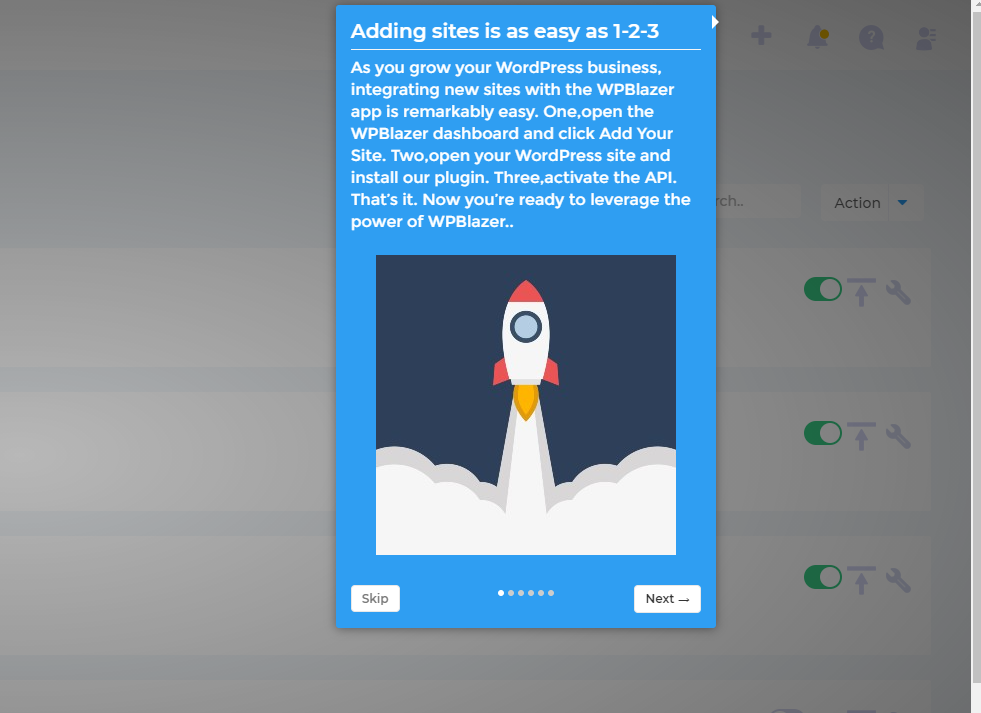 15. Roadmap
Got an idea for a new feature? Go to the roadmap and add your suggestions. You can also see new WPBlazer features coming in the future.
https://trello.com/b/KoGCJxds/wpblazer-road-map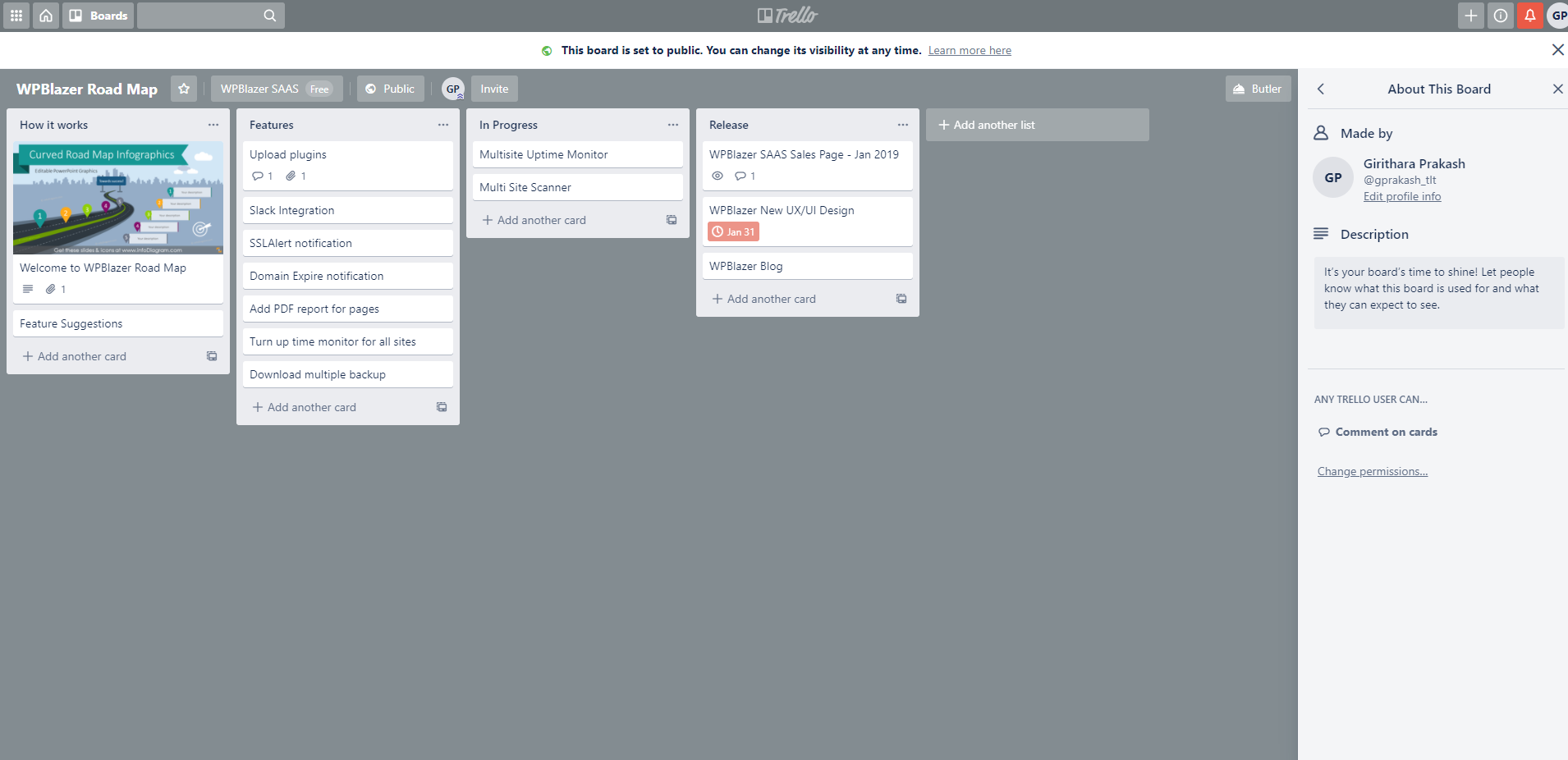 Other Resources