Keywords should be part of your online marketing strategy. You might have awesome content, but if your audience can't find your site, what's the point?
Understanding how keywords fit into the giant matrix of search engine optimization is vital. True, keywords by themselves won't guarantee traffic success, but they are an important ingredient in the secret sauce of page ranking.
WPBlazer offers three keyword tools to help you make smart SEO decisions. These tools are: Keyword Suggestion, Keyword Spy, and Keyword Difficulty.
Opening the keyword tools
You can access all three keyword tools from the same menu.
From the WPBlazer app dashboard, select a site and then click the Dashboard icon. A new page displays.

On the new page, hover the mouse pointer on the menu icon that sits second from the top.
On the popup panel, click the Keyword Research menu tab and then tool you want to open. A new page displays.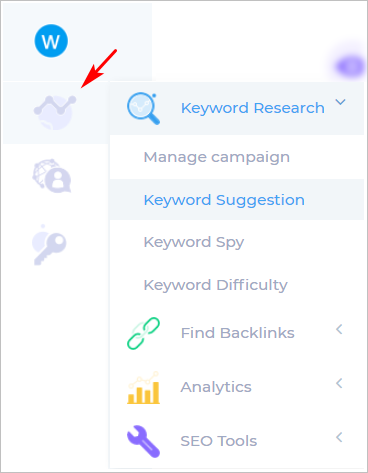 Using Keyword Suggestion
This tool helps you identify and prioritize keywords related to a search word or phrase.
On the Keyword Suggestion page, enter a word or phrase and then select a country from the drop-down menu.
Click the Find Keywords button to generate a list of suggestions.
Reviewing results
The output is a table with six core variables. Click the arrows to sort data for any variable.
VOLUME is the total number of monthly searches that used the keyword.
CPC is the cost per click. A higher CPC generally means it is harder to rank on that keyword because you will be competing with successful and established content producers.
AD COMP is a measure of the number of global advertisers bidding on a Google Adword keyword or phrase. Generally, the higher the competitiveness, the higher the CPC.
RESULTS is the number of global pages with that keyword.
KEY SCORE is a summary variable that combines volume and trends.
TRENDS shows average search results for the last 12 months.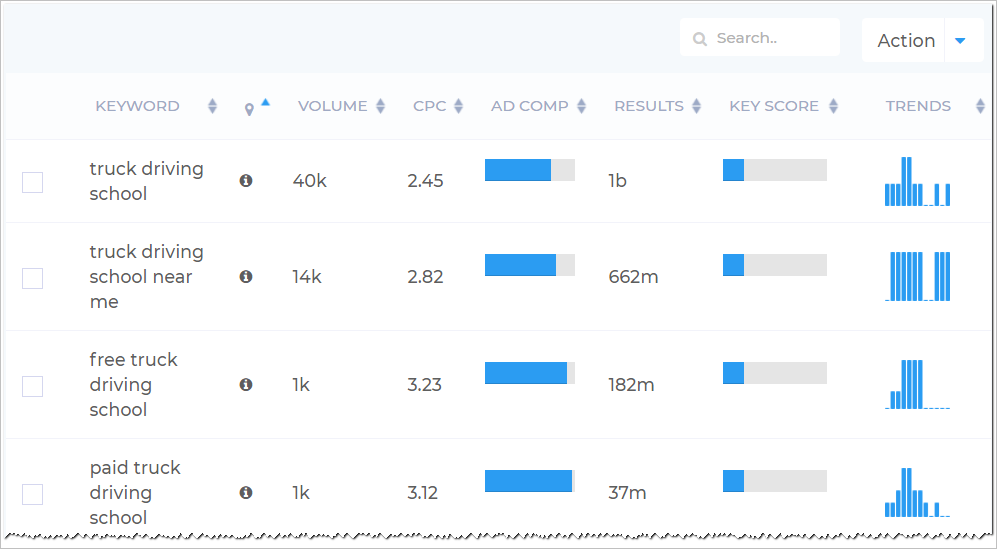 Adding keywords to a campaign
To save one or more keywords to a campaign, check the box beside each keyword and then click the Action button.

On the Add To Campaign popup box, select the campaign name and then click the Add button.

Using Keyword Spy
This tool helps you understand how a competitor ranks on different keywords.
Enter a website name (or domain) and then click the Find Keyword button.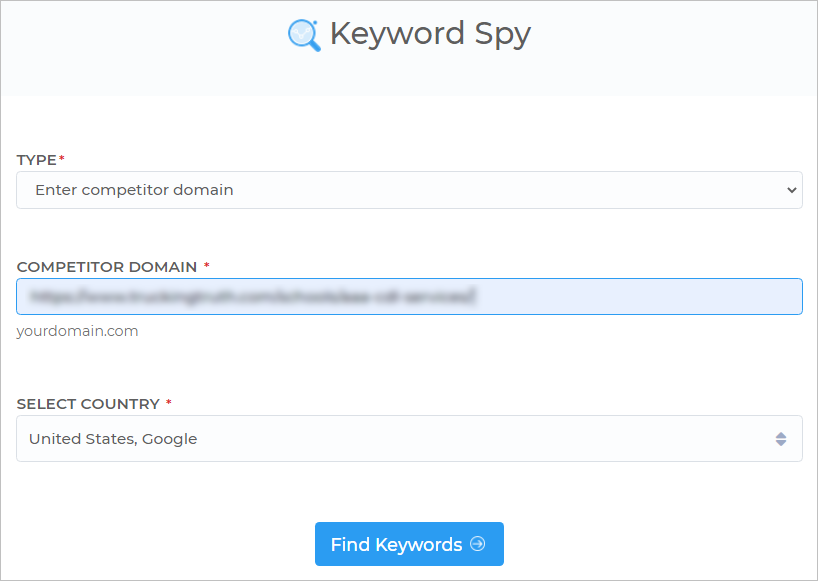 The output is keyword data with the same table columns as described above.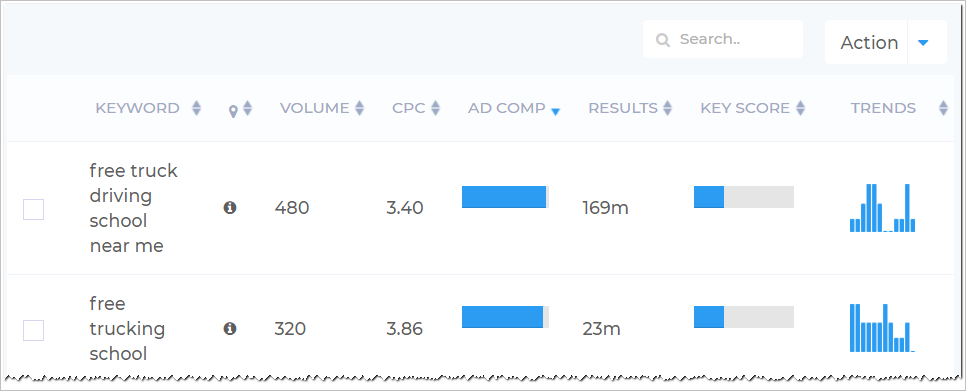 Using Keyword Difficulty
This tool helps you understand the challenge of ranking high in an organic search for a given keyword. The output is a number, and many experts agree that any score over 50 is hard to rank.
You can enter multiple keywords in the search bar. Separate each keyword with a comma. Select a region and then click the Find Keyword button.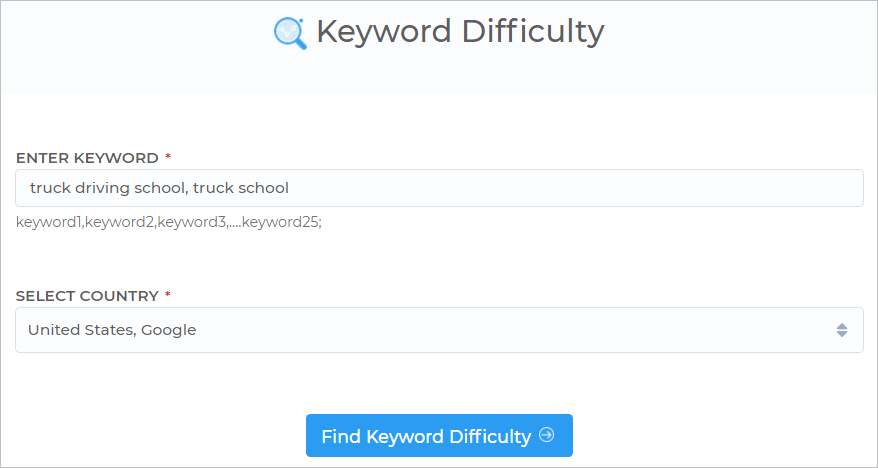 The output is an index bar for each keyword. Hover the mouse pointer on a bar to see the numerical score.