WPBlazer's traffic analysis tool shows you the number of website visits from referring social media platforms. This is a handy tool if, for instance, you want to track the performance of Facebook posts or ads and assess their ability to generate social media interest and action.
Opening the traffic analysis page
From the WPBlazer app dashboard, select a site and then click the Dashboard icon. A new page displays.

On the new page, hover the mouse pointer on the menu icon that sits third from the top.
On the popup panel, click Traffic Analysis. A new page displays.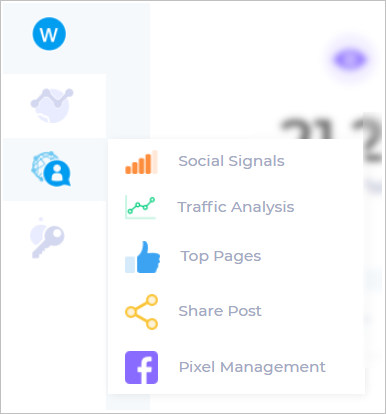 Viewing the data
The top of the page shows site visits on a line graph.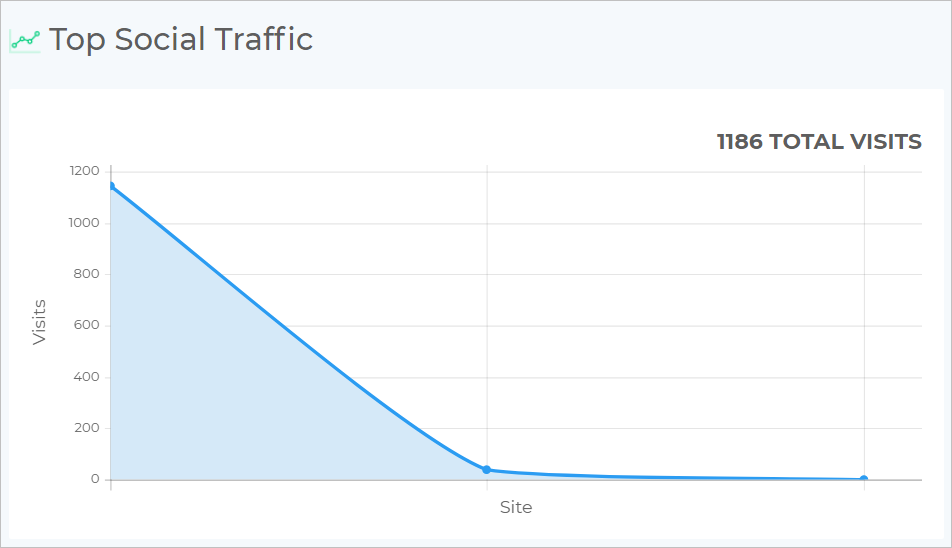 The table at the bottom of the page shows the numbers used to create the graph: traffic by social media platform. Click the arrows to sort data or use the Search tool to find a specific page.