WPBlazer is a powerful tool that lets you view and manage multiple WordPress sites from a single admin dashboard.
Most WPBlazer functions begin on the main admin dashboard, which is where you select the site -- or sites -- that you want to access and modify. This article shows you how to select one or more sites.
Selecting a single site
To select one site, scroll down the list of sites and then click the Dashboard icon.
A new page displays with site statistics and a menu of tools and features on the left side of the page.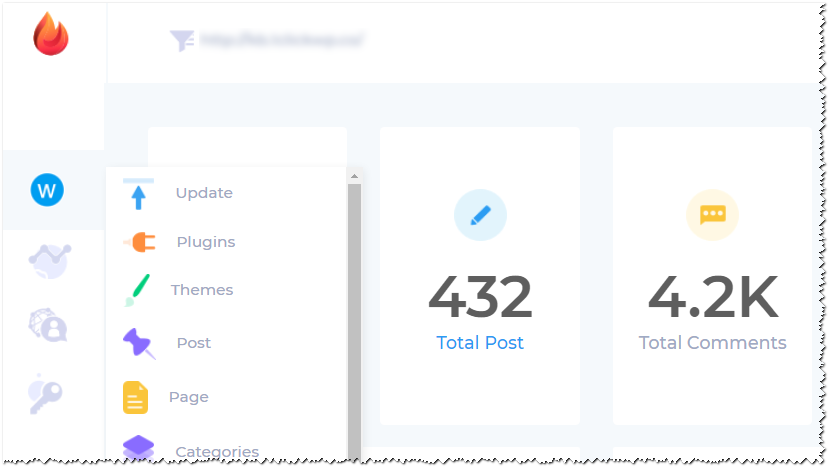 Selecting multiple sites
There are two ways to select multiple sites.
The first option is to work from the WPBlazer app dashboard. On the dashboard, check the Select All box. Or, scroll down the list and check the boxes for multiple sites.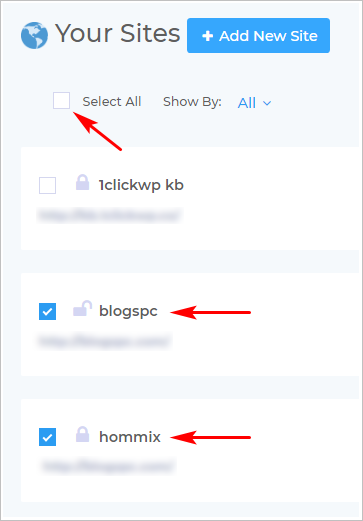 Selecting sites in a group
The second option is to select sites in a group. This is a good option if you have a lot of sites because you can avoid scrolling through lists.
To display a group, click the All button on the WPBlazer app dashboard. Select a group on the drop-down menu.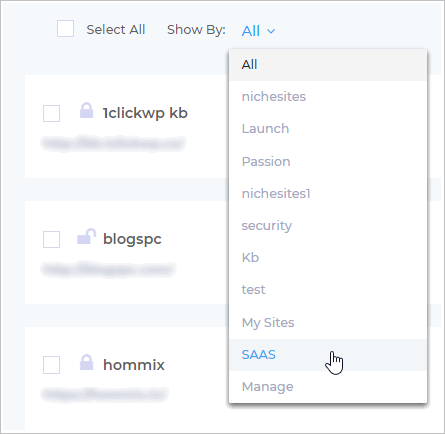 You can select all or some of the sites in the group. Uncheck boxes next to site names if you do not want to open them.