On a WordPress site, comments are written feedback from readers. The comments section can be a useful communication tool that builds engagement with your audience. It can also fill up with nonsense and spam. In either case, the wise website owner spends some time managing the comments section.
This article shows you how to manage comments on WordPress sites. From a single dashboard, you can edit comments, send replies, or delete messages.
Selecting sites
The first step is to select the site, or sites, with comments you want to manage. You can select one or more sites, or a group.
For more information, see:
Opening the Comments page
In this example, we manage comments on multiple sites.
On the WPBlazer dashboard, check the box beside the site (or sites) you want to open. Click the Action button and then Manage Selected Sites on the drop-down menu. A new page displays.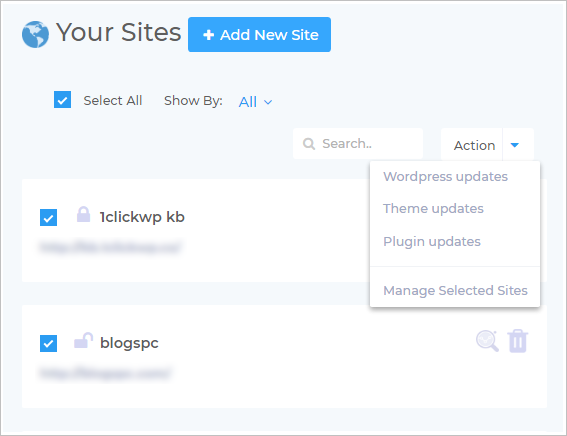 On the left menu, hover the mouse on the WordPress icon and then click Comments. The Comments page displays.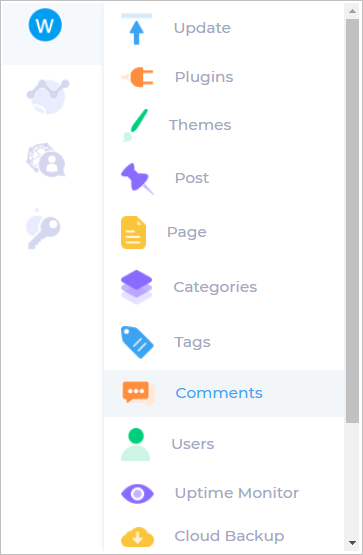 Locating a comment
To find a specific comment, sort comments by post title, author, date, status (i.e. approved or not approved), or site name.
You can also use the Search tool to scan comments for a keyword.

Approving comments
You can approve or unapprove comments on the Comments dashboard.
Locate the comment you want to change and then toggle on (green) the switch to approve. Toggle off (gray) the switch to unapprove.

Editing comments
To make changes, locate the comment you want to change and then click the Edit icon.

You can change several parts of a comment: author's name, comment content, and comment status -- Approved, Pending, or Spam.
Click the Submit button at the bottom of the page to save changes. Click the List Comments button to return to the Comments page.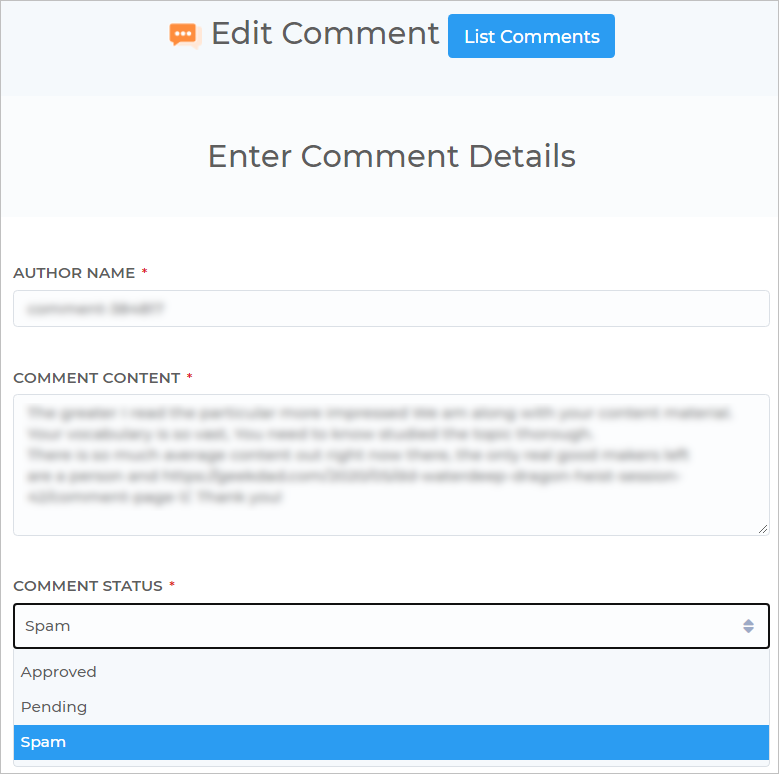 Replying to a comment
To post a reply on a site, click the Reply icon.

On the Reply Comment page, fill in the fields and then click Submit to save.
Click the List Comments button to return to the Comments page.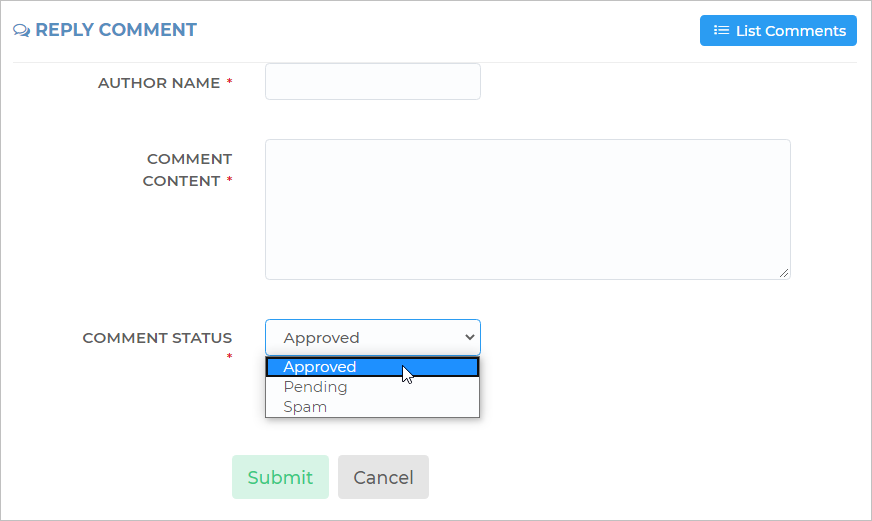 Deleting a comment
To remove a comment, click the Delete icon and then click Yes in the confirmation popup box.