Posts are published website content with text, images, links, and more. WordPress sites display posts in reverse order. The most recent posts are at the top of the list, and older posts are at the bottom.
This article shows you how to manage posts on one or more WordPress sites so that you can provide your readers with the best possible content.
Getting ready
Before updating your sites, you need to know how to select a site or sites. For more information, read:
Opening the posts dashboard
In this example, we show you how to manage posts on all WordPress sites.
On the WPBlazer dashboard, click Select All. Click the Action button and select Manage Selected Sites. A new page displays.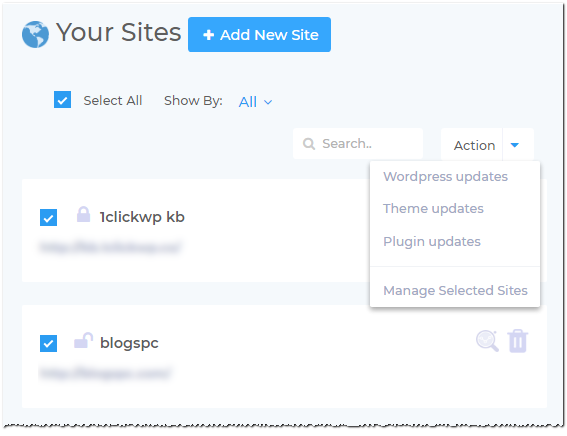 On the left menu, hover the mouse on the WordPress icon and then click Post. A new page displays.
The new page displays post information for all of the selected WordPress sites, including date, title, site name, and status.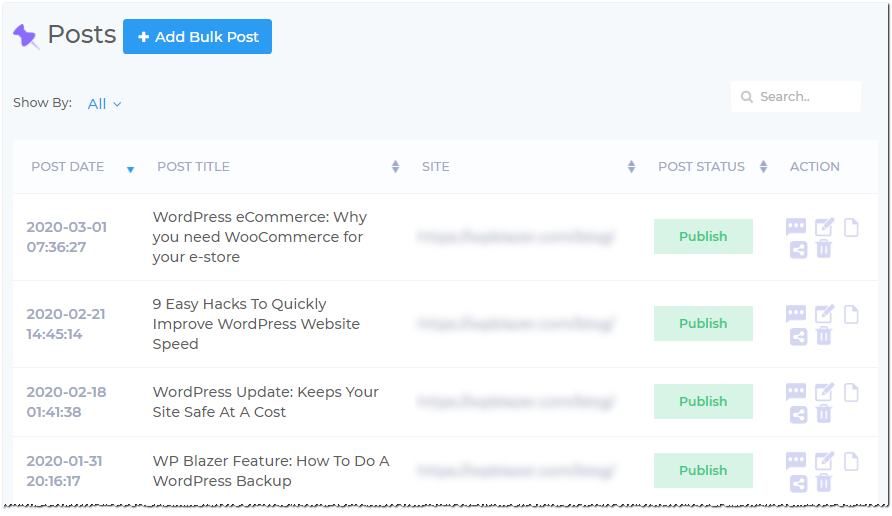 Action menu
On the right side of the page, you can find the Action menu. This menu includes icons for:
comments
edit
clone
share
delete
Other resources
For more information about the Action menu tools, see