Tags, an important part of a well-organized site, work like keywords. They help readers find content with the Search tool. Tags might also play a role in SEO, though few people seem to know for sure if tags are part of Google's secret algorithm.
Each WordPress site has a separate list of tags. This article shows you how to manage those tags.
Opening the Tags page
You can load and view tags for multiple sites on a single admin dashboard. However, Tags are modified or created one site at a time. There is no bulk tag option.
On the WPBlazer dashboard, check the box beside the site (or sites) you want to open.
Click the Action button and then Manage Selected Sites on the drop-down menu. A new page displays.
On the left menu, hover the mouse on the WordPress icon and then click Tags. The Tags page displays.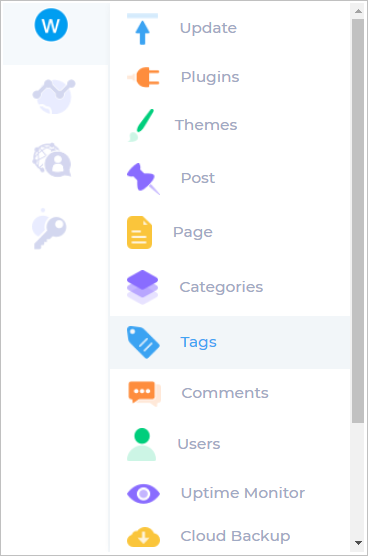 Locating a tag
To find a specific tag, sort tags by name, slug, count, or site. You can also use the Search tool to scan tags for a keyword or phrase.

Editing a tag
Locate the tag you want to change and then click the Edit icon. A new page displays.

You can change several parts of a tag: tag name, slug, and description. When modifying a slug, make sure you insert a hyphen between each word.
Click the Submit button at the bottom of the page to save changes. Click the Tag Lists button at the top of the page to return to the Tags page.
Creating a new tag
Go to the Tags page and then click the Create New Tag button.
If you selected more than one site, you'll see the Select Sites panel. At the top of the Select Sites page, click the drop-down menu and then choose a site for the tag. It's not possible to bulk create a tag for multiple sites.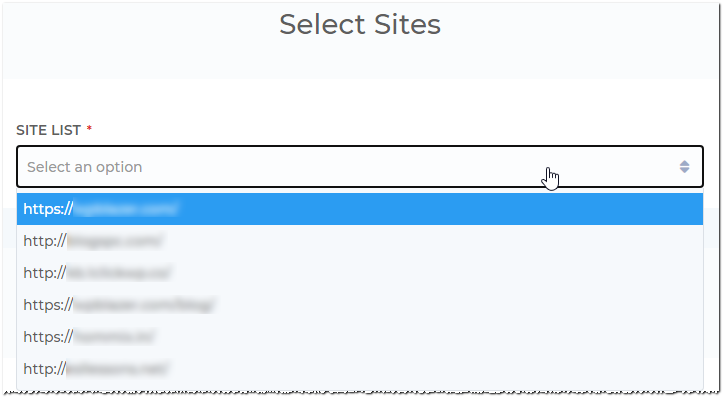 Scroll down the page and fill in the information fields.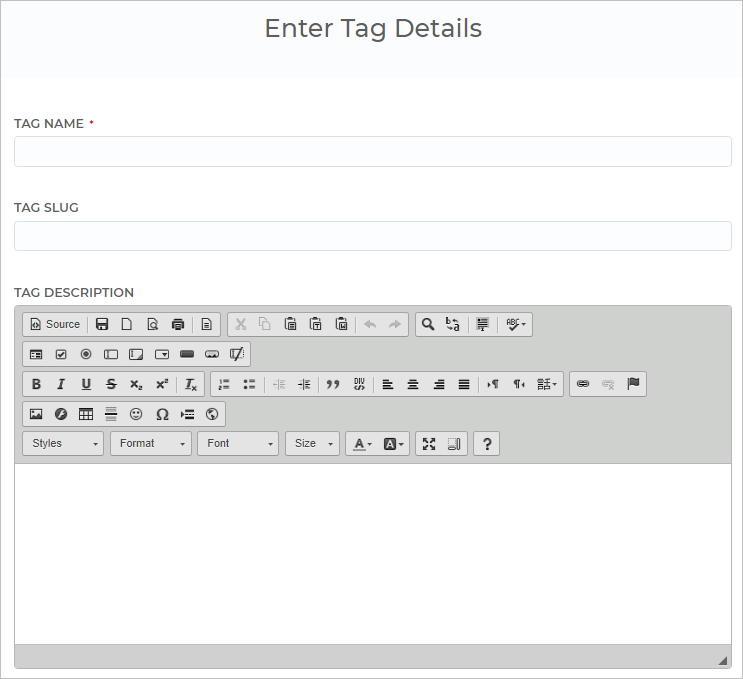 At the bottom of the page, click Submit to save. At the top of the page, click the Tag Lists button to return to the Tags page.
Deleting a tag
Click the Delete icon on the tags dashboard and then click Yes in the confirmation popup box.