Websites sometimes go down -- or become inaccessible -- but you might know about the problem because hosting services don't usually send out notifications. This is bad news for people who run online businesses and rely on uninterrupted service.
Uptime Monitor, a nifty WPBlazer tool, solves that problem. It tracks your site's status. If a site goes down, we automatically send an email message.
Opening the monitoring page
It's not possible to activate the Uptime Monitoring tool on multiple sites at the same time. You need to activate the tool one site one at a time.
On the WPBlazer dashboard, locate the site you want to open and click the Dashboard icon. A new page displays.

On the left menu, hover the mouse on the WordPress icon and then scroll down. Click Uptime Monitor. A new page displays.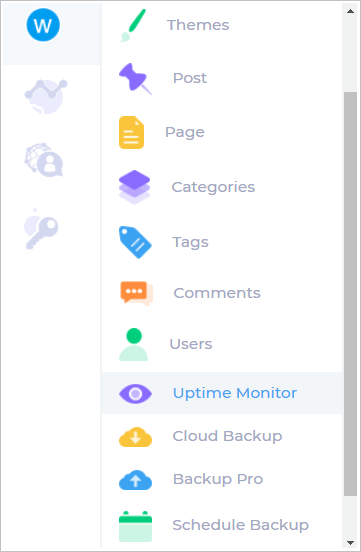 Reviewing status data
The Uptime Monitor page displays a site status log. It shows the dates when the sites were up and down.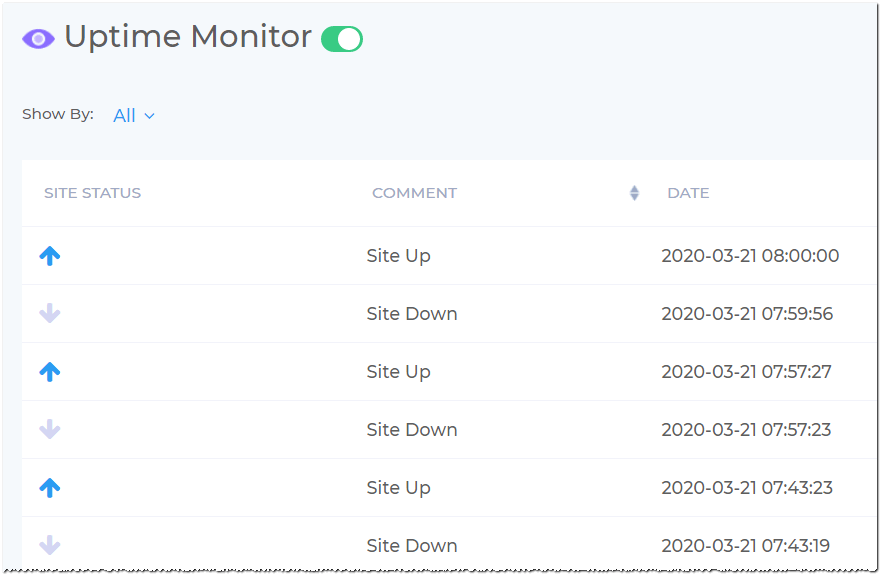 Changing activation status
Use the toggle switch at the top of the page to turn on and turn off the Uptime Monitor tool.
When the toggle switch is green, the Uptime Monitor tool is working. When the toggle switch is grey, the tool is off.