Site security is important. It helps to deter hackers and maintains a positive connection with the platforms and service providers that are key to your business.
Our system runs two levels of security checks:
safe browsing status to make sure your sites do not have malware
component updates to make sure your site has the most current software versions
Opening the security page
It's not possible to run a security scan on multiple sites at the same time. You have to scan each site individually.
On the WPBlazer dashboard, locate the site you want to open and click the Dashboard icon. A new page displays.

On the left menu, hover the mouse on the WordPress icon and then scroll down to the bottom of the menu. Click Security Check. A new page displays.
Running a scan
The Security Check page displays the site's history of scans, if any. To run a new scan, click the Check Now button.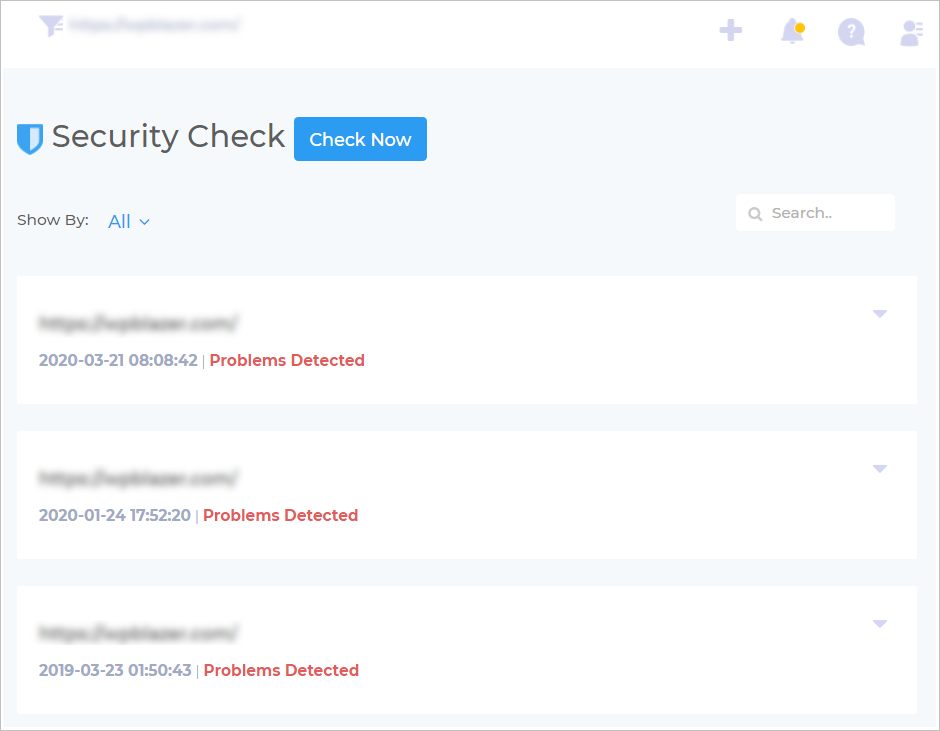 To see the scan results, click the arrow button on the right. The Scan Summary indicates problems that require attention, if any.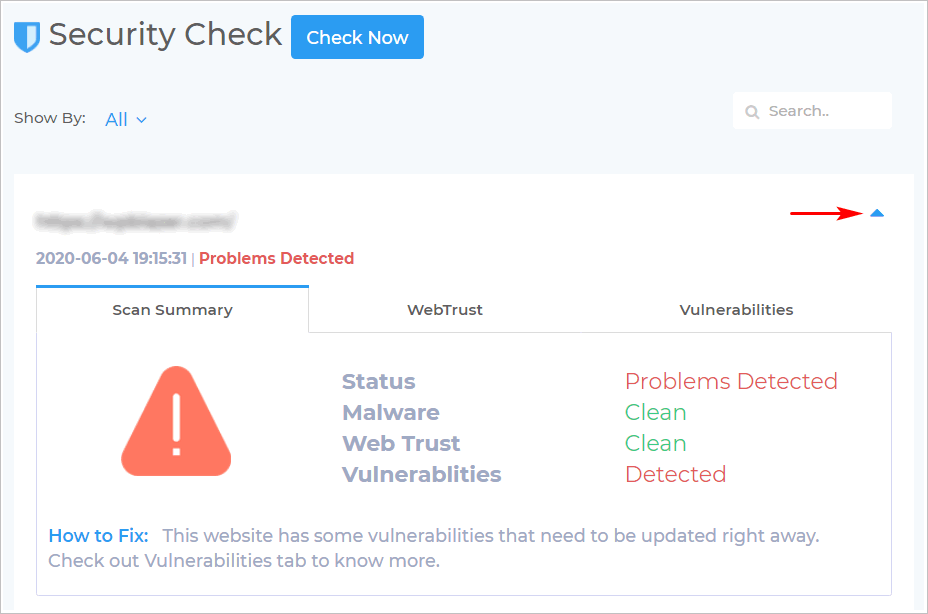 The Webtrust panel shows the safe browsing status with the platforms or service providers connected to your site. A green checkmark indicates no issues. For additional information, click the More button.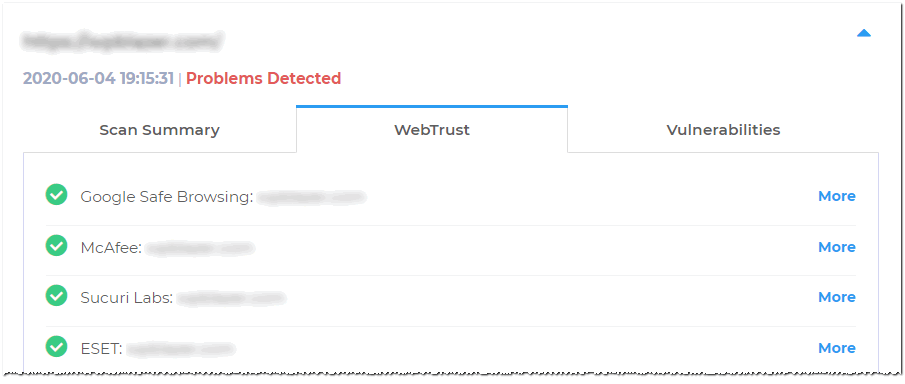 The Vulnerabilities panel lists available updates. You can update each component individually or click the Update Now button to make all changes at the same time.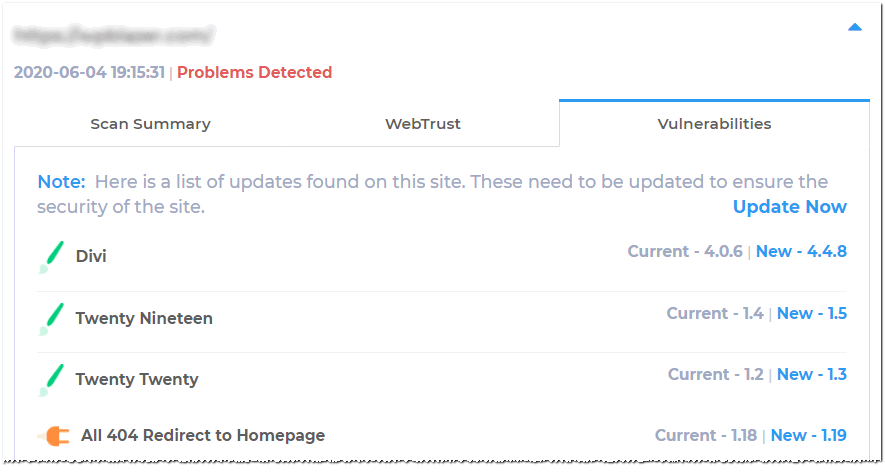 On the Update page, click the arrow at the top of the page to display a drop-down menu. Select the component category. The choices are WordPress Core, Plugins, and Themes.
Each component category is updated separately.
To update components, click the arrow on the right side of the page.

After the update finishes, a green Updated icon displays.